COVID-19 Booster Shots by QCHD
The National Meat Inspection Service (NMIS) received booster vaccines from the Quezon City Health Department (QCHD), which were then given to NMIS employees and employees from nearby government offices on December 29, 2021 at the Salvador H. Escudero III Hall.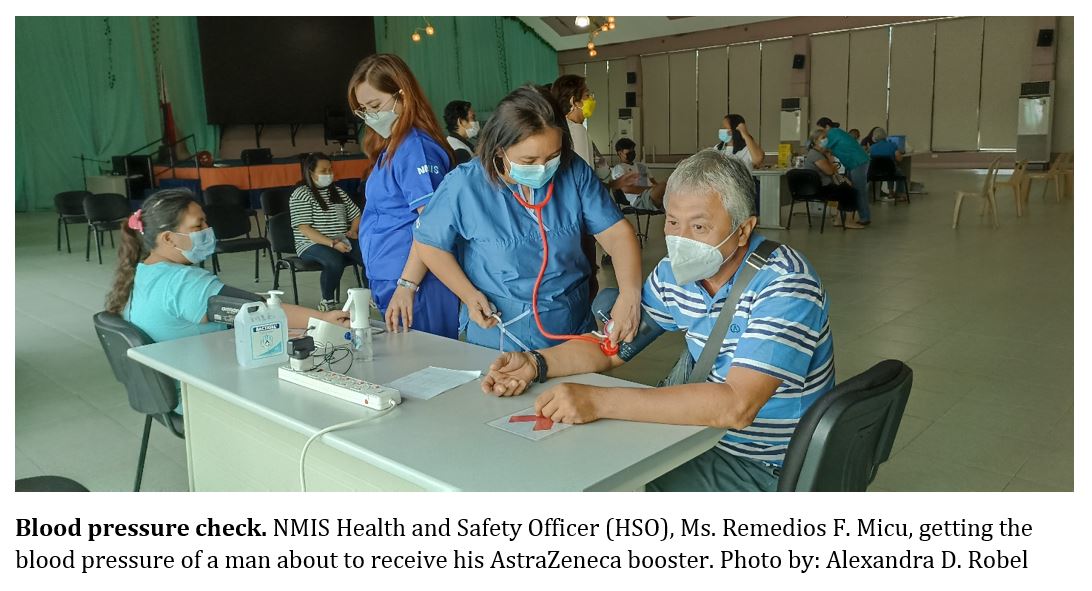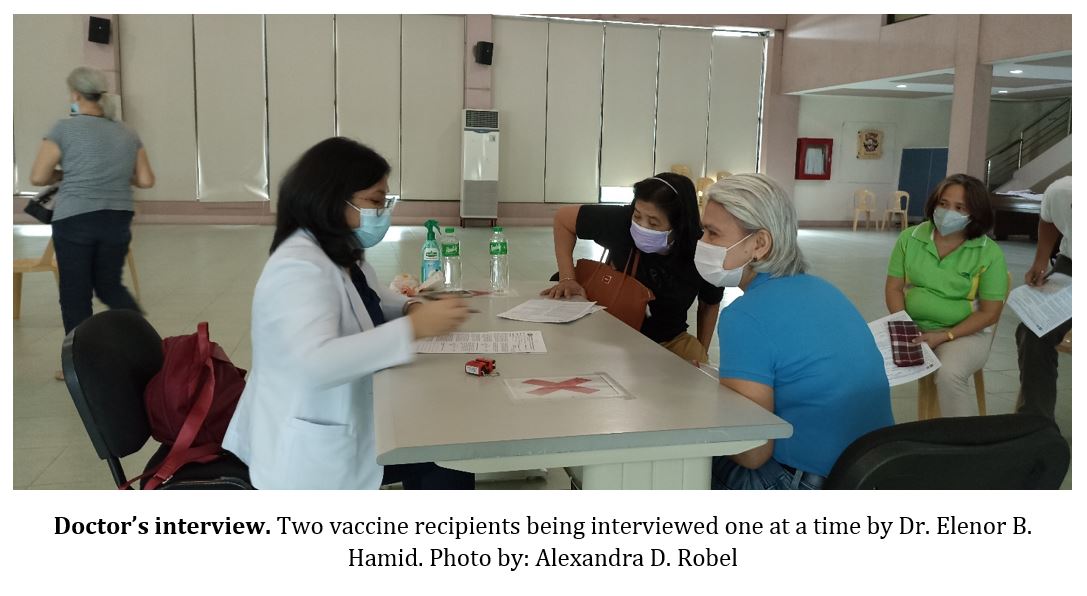 Employees from the Bureau of Animal Industry (BAI) and National Food Authority (NFA), which are Department of Agriculture (DA) attached agency and bureau, were vaccinated. Some family members of NMIS employees also took part in the vaccination effort. A total of 70 people received their AstraZeneca booster shots.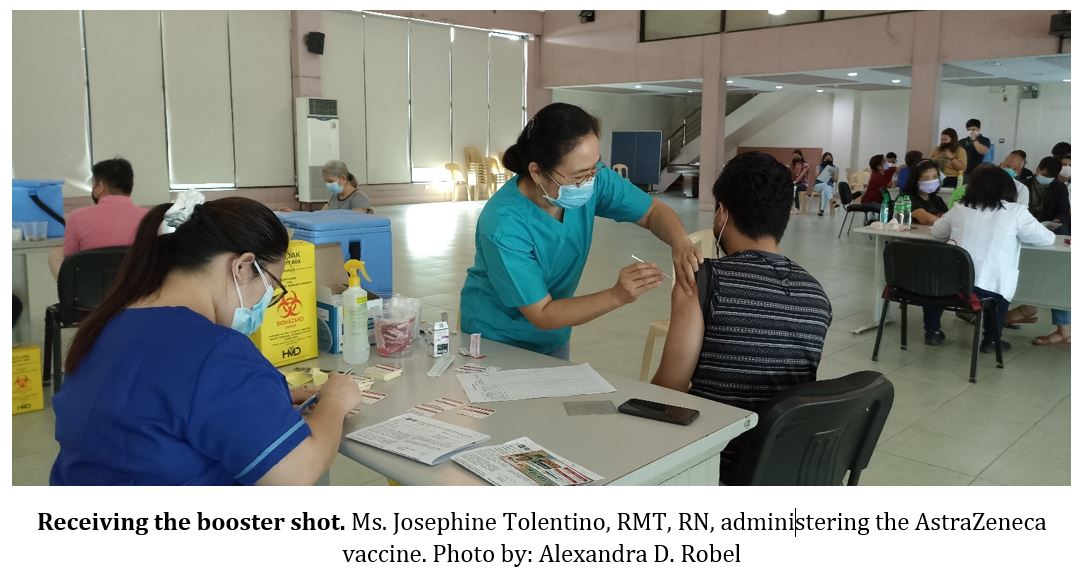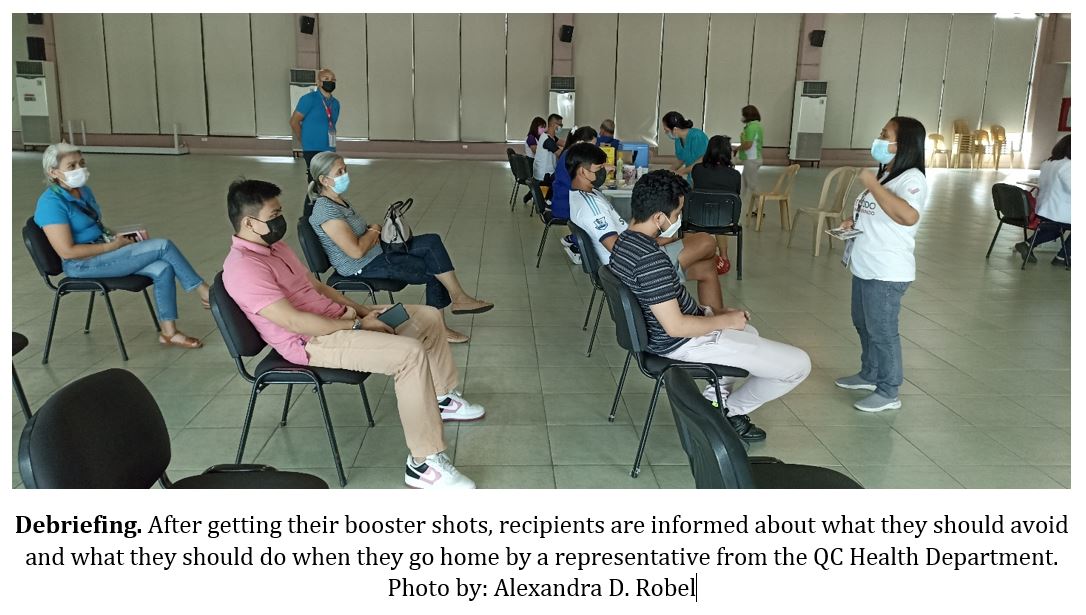 Not all people who came were permitted by Dr. Elenor B. Hamid to get the booster shot because some of them have high blood pressure or were initially vaccinated with AstraZeneca. Dr. Hamid was the medical practitioner tapped to make sure that everyone is safe to receive the booster shot.
NMIS Health and Safety Officer (HSO), Ms. Remedios F. Micu, spearheaded the event together with her colleagues at the Laboratory Division of NMIS. According to Ms. Micu, "the booster shot is important especially during the holiday season to avoid the looming Omicron variant." It can be noticed that there is a slight increase in new COVID-19 cases since the peak of the holiday season according to the Department of Health (DOH) data. Fortunately, Ms. Micu said that there are no current cases of COVID-19 in NMIS.
Dr. Jocelyn A. Salvador, OIC-Executive Director of NMIS, extends her gratitude to the QCHD. "They are reliable when it comes to the immunity efforts against COVID-19 of our agency, and we are always grateful." The Executive Director appreciates the turnout of the booster shot roll-out.
Alexandra D. Robel, December 29, 2021