NMIS continues to fortify the LMIS
The National Meat Inspection Service highlighted the strengthening of Local Meat Inspection System (LMIS) in the Performance Assessment and Commitment of Meat Standards Development and Consumer Protection Division (MSDCPD) last February 3-5, 2020 at Mansion Garden Hotel, Subic, Zambales.
New NMIS Executive Director requests for collective action to achieve agency's success
Dr. Reildrin G. Morales, the new Executive Director of National Meat Inspection Service made his first official appearance during the flag raising ceremony held at NMIS Salvador H. Escudero Hall, March 9, 2020.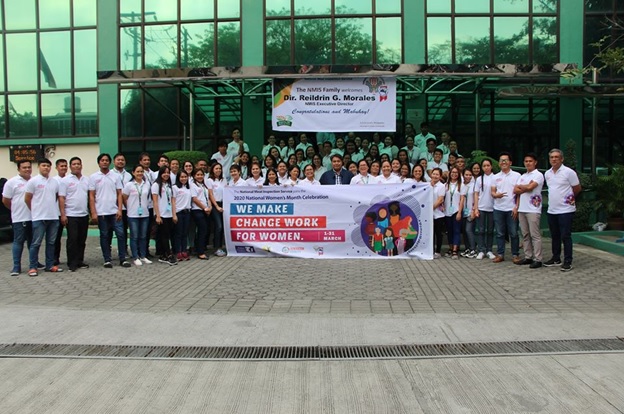 NMIS bleeds white and purple to support Women's Month
On March 6, 2020, Friday, NMIS Employees, regardless of gender, wore white polo shirt with shades of purple that symbolizes the advancement of women's rights and stopping gender-based violence and discrimination against women. The activity signaled the NMIS support to Women's Month Celebration.