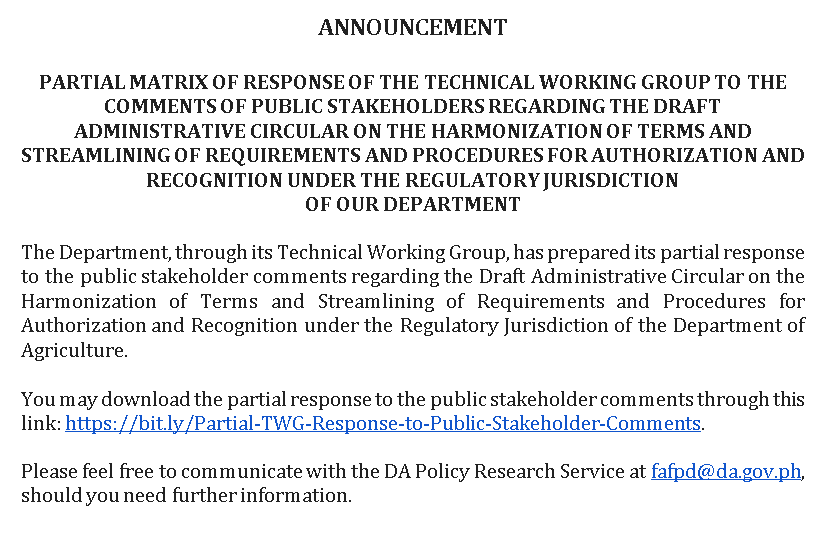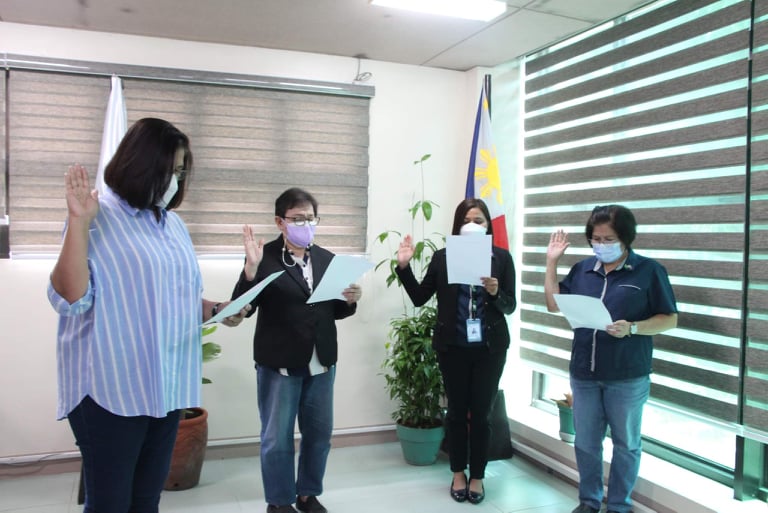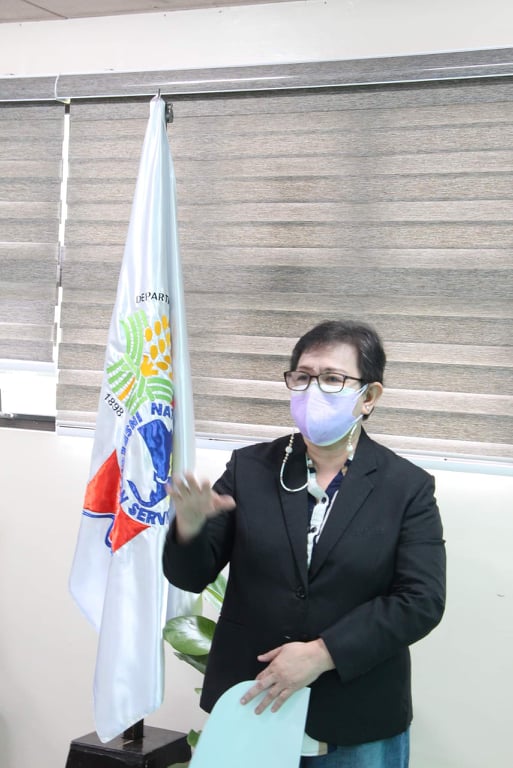 Oath Taking of Promoted NMIS Officers
NMIS OIC-Executive Director, Dr. Jocelyn A. Salvador administered the oath taking ceremony of the six newly promoted employees held on July 28, 2022 at the Office of the Executive Director (OED). Also, present to witness the event were Engr. Erwin A. Ruiz (OIC, Chief Administrative Officer), and Ms. Luzviminda P. Joseph (HRMU Head). It was conducted simultaneously via online Platform (Zoom).
The newly promoted employees were: two (2) Chief Meat Control Officers (CMCO), Dr. Mignon A. Umali and Dr. Roie Lee N. Cataluna and four (4) Supervising Meat Control Officers (SMCO), Dr. Minerva C. Calleja, Dr. Elnora S. Ramones, Dr. April B. Chavez and Dr. Armie Mariel M. Sebello.
Dr. Salvador congratulated and gave the inspirational message to the promoted employees for a job well done and "to continue your dedication and hard work and to take more responsibility with integrity and honesty." She also reminded them that this will be a challenging role amidst the continued pandemic to uplift and uphold what the agency's mandate. (JBR)
Write up and Photos by: JBR
NMIS Vows Support in Promoting Fire Safety in the Workplace
As part of the National Meat Inspection Service's (NMIS) commitment to promote proper and good housekeeping practices in the building and to foster fire safety awareness among its employees, OIC-Executive Director Dr. Jocelyn A. Salvador signed a manifesto as part of its support to the Bureau of Fire Protection's (BFP) call-to-action against destructive fire campaign and achieve a fire-safe workplace.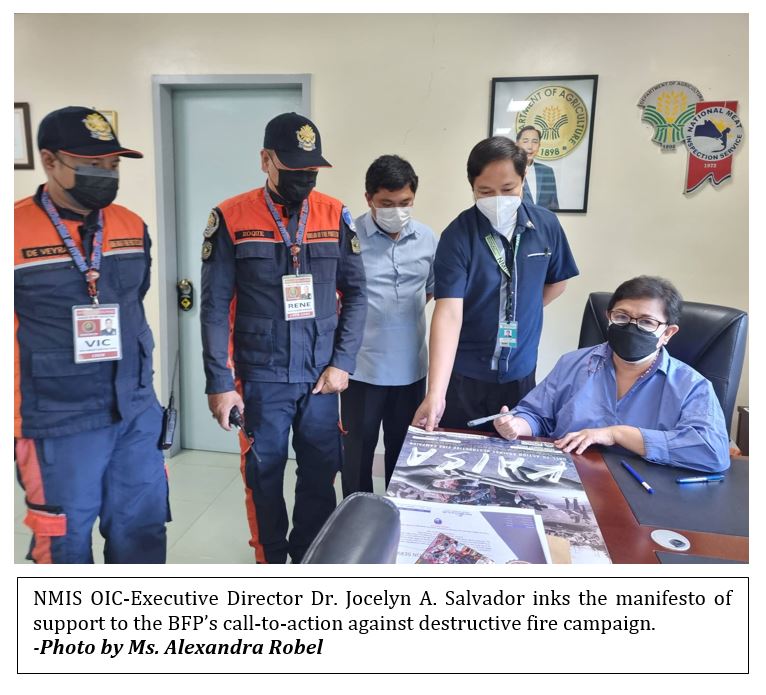 REGARDING THE ILLEGAL TRADING OF IMPORTED INDIAN BUFFALO MEAT (IBM)
---
This is a public advisory on the illegal trade of imported Indian Buffalo Meat (IBM) in the Philippines. IBM can only be used for meat processing, and not to be sold as-is. Violation is punishable by law.
Recently, the National Meat Inspection Service's (NMIS) Enforcement Section-NCR Regional Office confiscated IBM sold online.
For more information, please read Memorandum Circular NO. 03-2022-010 with the subject: PUBLIC ADVISORY REGARDING THE ILLEGAL TRADING OF IMPORTED INDIAN BUFFALO MEAT (IBM)
COVID-19 Booster Shots by QCHD
The National Meat Inspection Service (NMIS) received booster vaccines from the Quezon City Health Department (QCHD), which were then given to NMIS employees and employees from nearby government offices on December 29, 2021 at the Salvador H. Escudero III Hall.