30 NEW EMPLOYEES JOIN NMIS WORKFORCE  
Thirty (30) Meat Inspectors (MIO), three (3) Meat Control Officers and one (1) Planning Officer took the official oath of office before the employees of the National Meat Inspection Service (NMIS) held at SHE Hall on February 6, 2023.
 Executive Director Dr. Clarita M. Sangcal congratulated the new employees and asked for their commitment in serving the nation through meat inspection and hygiene for both locally produced and imported meat.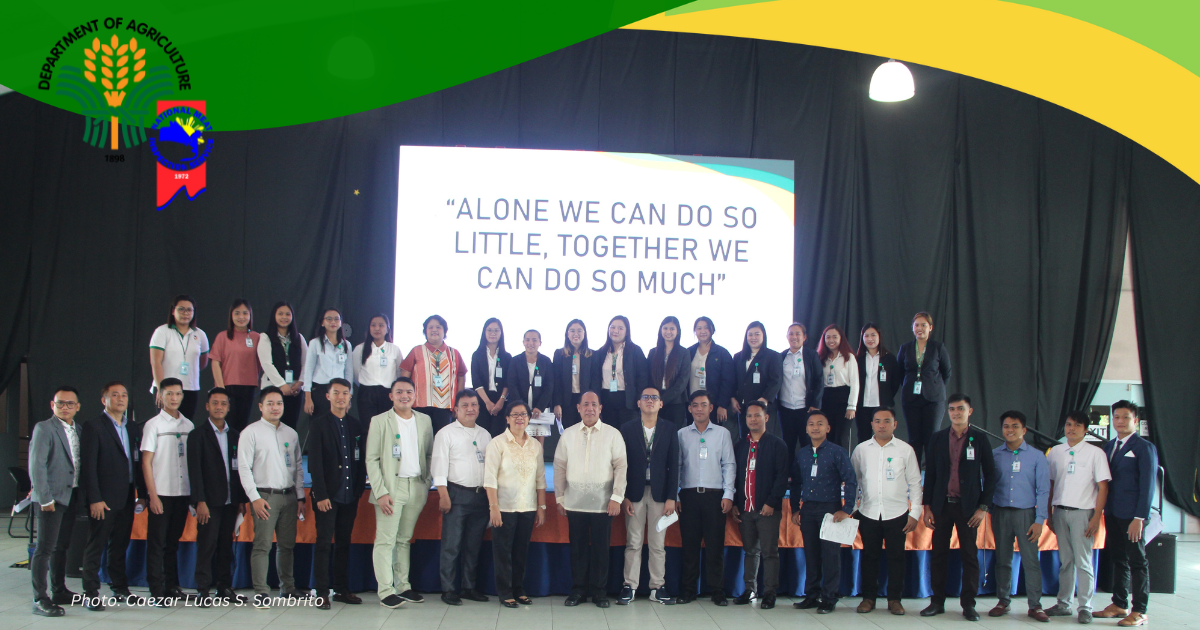 Deputy Director Dr. Roberto S. Umali welcomed the added men and women to NMIS workforce. He reminded them to be humble in carrying out their duties as today marks their first day in public service. 
The newly hired employees will undergo the Basic Meat Inspection Course (BMIC) headed by the Human Resource Development Unit in partnership with Meat Standards Development and Consumer Protection Division from February 6 to March 3, 2023. The month-long training will provide technical knowledge and skills on meat inspection response to each specific inspection requisites of different types of meat establishments through lectures, workshops, hand-on, and on-site visits.###