COURTESY MEETING WITH HUNGARY AMBASSADOR
National Meat Inspection Service (NMIS) Executive Director Clarita M. Sangcal met Her Excellency Dr. Titanilla Tóth LI.M, Ambassador of Hungary to the Republic of the Philippines on Friday, 27 January 2023 to discuss the accreditation of Hungary's food safety inspection system governing meat (poultry and pork) products.
Joining the meeting were Mr. Máté Kiss, Embassy of Hungary in the Philippines Head of Commercial Section; Dr. Vernadette Sanidad, and Dr. Theresa Wenceslao of the NMIS Meat Import and Export Division (MIED); and Mr. Jet Ambalada, member of board of directors of the Philippine Association of Meat Processors, Inc. (PAMPI). The group discussed the ways forward to the conducted Department of Agriculture Inspection Mission (DAIM)  last October 10-21, 2022 in Hungary for an Individual Accreditation Inspection and Pre-border Measures for the export of pork and poultry meat.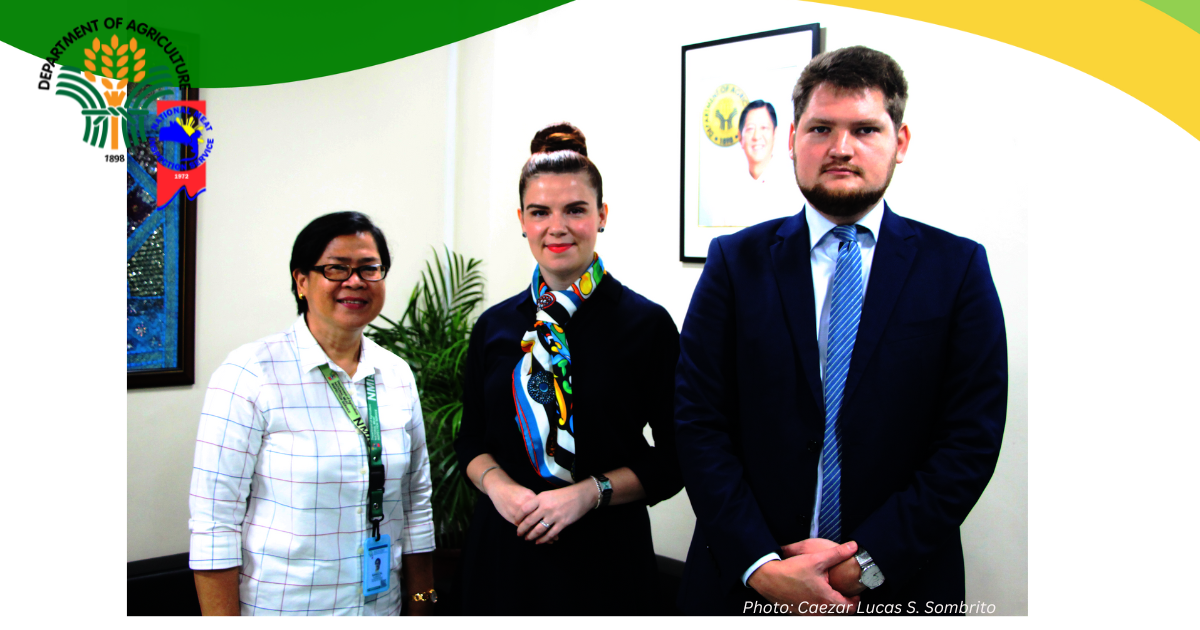 Ambassador Tóth expressed their appreciation and hope for more cooperation between the two countries as this year also marks the 50th Year of the Bilateral Agreement as Trade Partners between Hungary and Philippines. ###